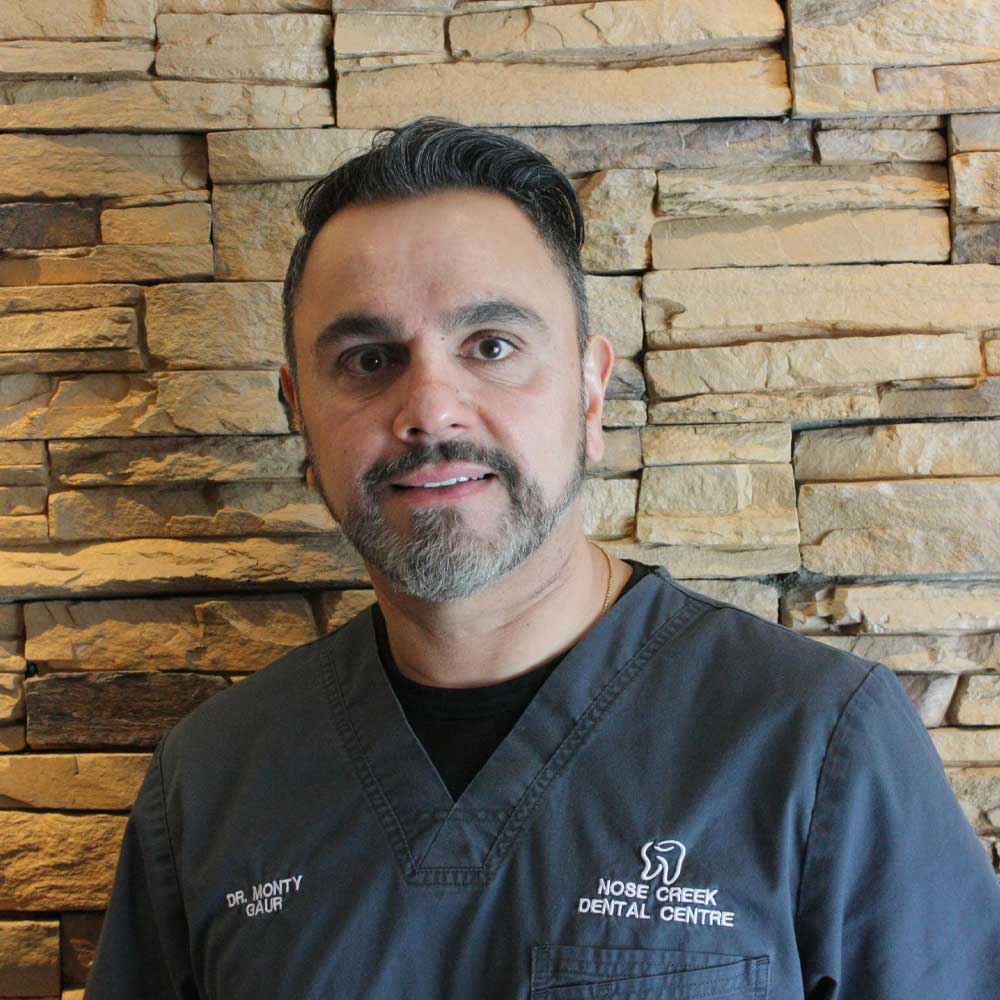 Dr. Monty Gaur is a born and raised Calgarian. During his time in dental school he served as the Student Dental Society President. His internship took him to Asia, Australia and Airdrie (1994). He graduated from the University of Saskatchewan Dentistry program in 1995. Dr. Gaur's passion for working in a family oriented community solidified his desire to practice in Airdrie, where he has been since.
Dr. Gaur, a general dentist, has completed mini residency in Orthodontics and additional training in the areas of implants, Cerec (single visit crowns), oral surgery, laser and cosmetic dentistry, sleep/snoring appliances, sports dentistry, and Botox (aesthetic).
Dr. Gaur had the great fortune of having an amazing family physician (Dr. Joyce Clapperton) as a child and strives to have the same genuine concern and compassion for his patients as she did. Dr. Gaur considers that the greatest compliment to his almost quarter century in Airdrie is that he is now treating third generation patients. Dr. Gaur applies this same family feel to his team, where many members are longstanding. 
During his spare time Dr. Gaur enjoys time with his family as well as time at the gym, golfing, and playing hockey. As a lifelong C of Red fan, Dr. Gaur is currently living his dream as one of the official dentists of the Calgary Flames.
Dr. Gaur resides in Calgary with his 3 University aged children, and his French bulldog Bella.